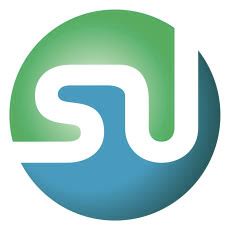 (The results are in.  Read them at StumbleUpon vs Digg).
Bloggers and webmasters out there who watch their traffic as closely as we do have been amazed by the "Stumble Effect".  Many know about the sudden burst of traffic that comes from the "Digg Effect" when a submission reaches the front page of Digg (or even better, if it reaches the "Top in All…" section on the frontpage).  This is normally a day of joy (or terror if your server bombs) followed by limited tricklings of traffic.
Stumble has a different, more steady infusion of traffic that it can send to a website that gets stumbled, especially if it is hit by multiple top users.  The effect is sustained, but more importantly, can be rejuvinated by a thumbs up and/or review by the right person/people.
Digg, on the other hand, has the advantage of having "controlled" traffic.  Anyone watching their posts as they're submitted and rising on Digg can pinpoint if and approximately when their page will go popular.  You know when the traffic is coming and you know when it will stop. (more…)